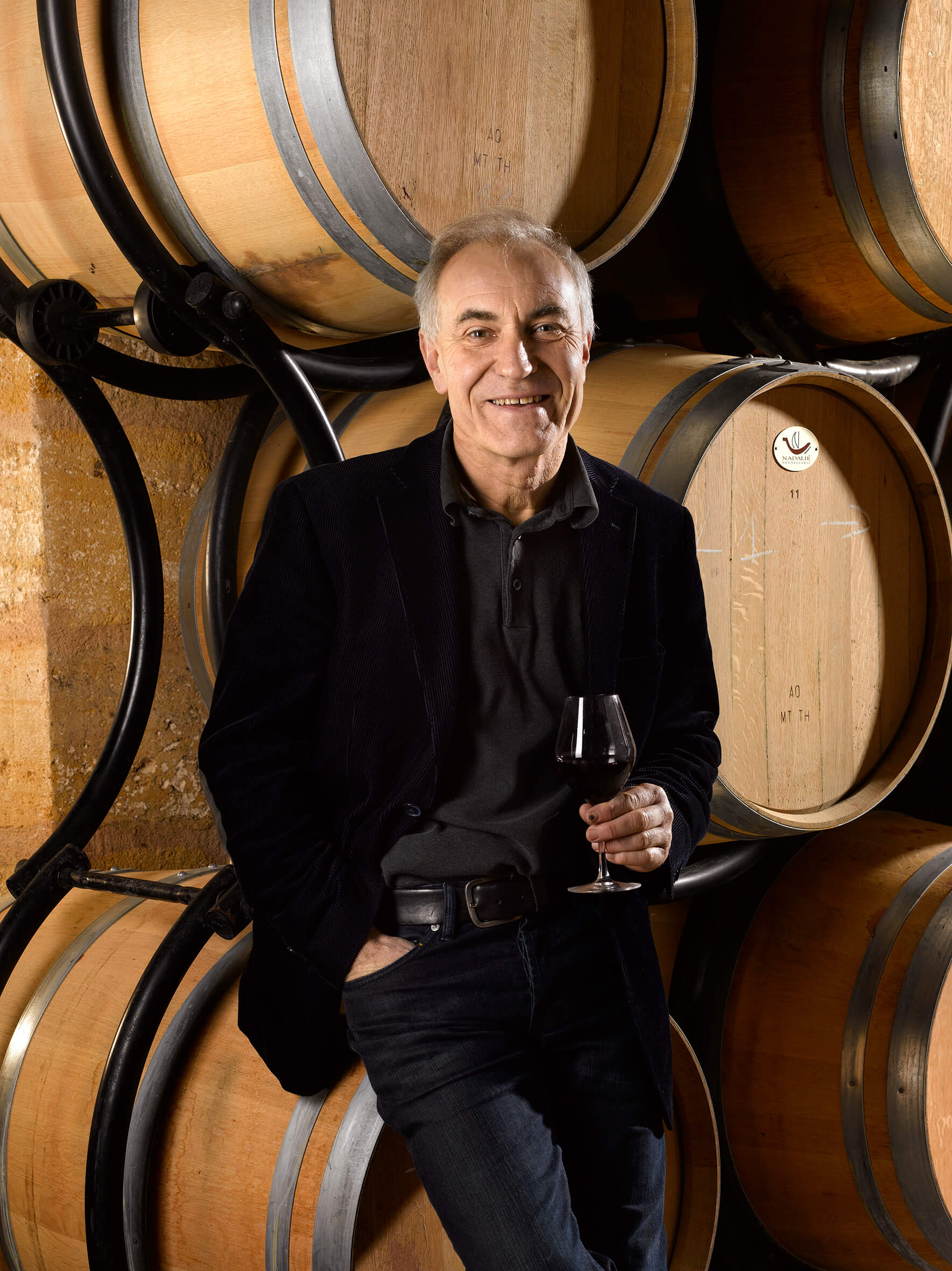 Message from Joël Dupas
A generation of winemakers willing to introduce many innovations without forgetting tradition
Winemaking still has many unresolved questions in spite of it's apparent technical nature.
Being a winemaker is first of all having a passion for wine.
Our savoir-faire together with our spirit of innovation keep operating throughout the year
Couleur Malbec – Montagne Saint Émilion
Red wine
A particularly pleasant cuvée characterised by a blending of 3 varieties : 82% of malbec, 9% of cabernet sauvignon and 9% of merlot. Here is an opportunity for you to taste the nice harmony of malbec on the clayey terroirs of Montagne ST EMILION.
Épiphanie – Lalande de Pomerol
Red wine
Wine with no added sulphur
2016 vintage
A very original and natural cuvée. We have chosen an alternative path in the wine-making process : adding no sulphur neither in grape reception nor in bottling, no oenological products, no exogenous yeast , no enzymes, no barrels, no fining….This process enhances the fruity quality of a very natural wine which is the pure product of the grape and its terroir of Lalande de Pomerol. Last but not least, the wine is matured in earthenware jars.
A long story
THE VINEYARD
Château Béchereau, because of its unique history, has kept and spread the values ​​that made it famous.
Subscribe to the newsletter